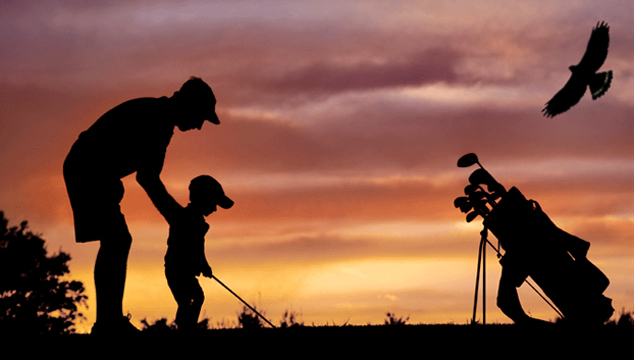 View All Greyhawk Naples Homes Listings
Amenities:

Championship Golf

Clubhouse

Fitness Center

Swimming & Tennis
Greyhawk Naples Homes
Greyhawk Naples is an emerging private community being developed by Pulte Homes at Golfclub of the Everglades, located along prestigious Vanderbilt Beach Drive in Naples. This is the only street in the world to be graced with two separate Ritz Carlton resorts, in this case, the Ritz Carlton Beach Resort and the Ritz Carlton Golf Resort. Greyhawk is only a few minutes from these dynamic destinations (a five mile drive east of Interstate 75) and is rustically situated amidst Golfclub of the Everglades, home to the 18-hole championship golf course designed by renowned architect Rees Jones. While work is underway to refurbish several of the holes in preparation for the coming residential development, Greyhawk Naples Homes will be nestled among the more than 500 acres of lakes and wooded preserves that complement the rolling fairways. Pulte will build 548 single-family homes ranging in size from 1,659 square-feet to more than 3,800 square-feet. Greyhawk Naples Homes will be priced from the $300s.
Enriched with Amenities
In addition to the quality homes and exclusive access to golf, residents will experience an array of other advantages at Greyhawk. Plans call for the creation of a grand clubhouse that will encompass more than 8,000 square feet. The clubhouse will be complemented with a catering kitchen, private activity rooms and space sufficient for hosting larger social gatherings. There will also be a large modern fitness center with aerobics studio. Just outside of the central amenity center, there will be a resort-style swimming pool, tennis courts, bocce ball courts and much more. The
Location, Location, Location!
Location is yet another luxury of life at Greyhawk. By now, most know that Naples, Florida, fuels one of the hottest real estate markets in the nation, and NO, that has nothing to do with our unceasingly sunny weather. With its beautiful beaches, peaceful quality of life and friendly sense of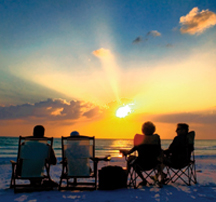 community, Naples has been heralded among the "Best Places to Live" in America. Within a city recognized as one of America's best, Greyhawk just so happens to be in one of the best locations. Within mere minutes from Grayhawk, residents can stroll along some of the greatest shorelines in Southwest Florida or shop among the best designer boutiques in the world. Greyhawk is only a short drive from Naples famed Fifth Avenue South shopping district as well as venues like Waterside Shops, Venetian Village, Coconut Point Mall and more. These destinations are not only acclaimed for their shopping atmosphere, but also for the appetizing appeal of the restaurants that can be found here. There are other excellent attractions in the arts. From stage plays at Sugden Theater to concerts at Artis-Naples and all that on exhibit along Naples' "Gallery Row" on Third Street South, creative expression is integral to the culture of Naples. This is a community that caters to many tastes. No matter whether your passion involves boating and fishing, or shopping and dining, or fine arts and performing arts, Naples offers plenty of possibilities, and fortunately, all of this is conveniently close to Greyhawk.
Fun & Family Friendly
While Greyhawk is complemented with its own championship golf course, there are numerous others nearby. With its per capita composite of public and private holes, Naples is renowned as "The Golf Capital of the World." Tiburon, host of the annual Franklin Templeton Shootout tournament," is among the fabulous fairways close to Greyhawk. And though golf may be seen as the most significant sporting pursuit in the area, don't get the idea it's the only game in town. A short drive from Greyhawk, hockey fans can catch action with the Florida Everblades at Germain Arena, which also hosts the Florida Tarpons, the national championship winning team in arena football. Baseball fans have also come to know that Southwest Florida officially serves as the home-away-from-homes for the Boston Red Sox and Minnesota Twins. Nearby JetBlue Stadium and Hammond Stadium host spring training games with these professionals teams as well as seasonal action with regional favorites like the Florida Miracle. There's yet other opportunities for action, from NCAA basketball at Alico Arena to the iconic "Swamp Buggy" Races at Florida Sports Park, from tennis tournaments and swimming tournaments to fishing tournaments, marathons and much more. For those who prefer gaming over spectator sports, Greyhawk is only a short drive from the Seminole Indian Casino where the slot machines and poker tables always await the next winner.
There's plenty for kids too. Greyhawk is close to some of the region's best attractions for growing children. Opportunities include the Golisano Children's Museum, a great place for kids to learn more  about the natural world as well as processes in art, environmental sustainability and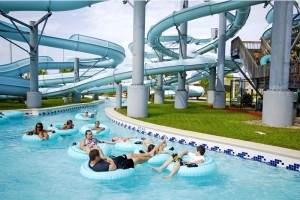 enterprise, all imparted in an environment that encourages imagination, hands-on interaction and FUN. The facility provides an excellent Family Resource Library, dining options in the Garden Cafe and a well-stocked Museum Store. Greyhawk is also appreciably close to Sun-N-Fun Lagoon, Collier County's only water park with four large swimming pools, a long lazy river, splash playground and five thrilling water slides for the more adventurous. Other nearby attractions include Corkscrew Swamp Sanctuary, Naples Botanical Gardens and Caribbean Gardens: The Zoo in Naples. These and other family-friendly favorites are just minutes from Greyhawk, but families will also appreciate the community's convenient proximity to schools, churches, parks, healthcare providers and much more.
Soaring Potential
Given Pulte Homes brand quality, the luxury amenities and the gorgeous location in Naples, be assured that new home buyers will soar faster than hawks to Greyhawk. This is a gated-community graced with everything you could want, and more. While development is ongoing and home designs yet provided, be sure to keep an eagle eye out for more details in order to take full advantage of the opportunity here before it flies away. Our team looks forward to answering any questions you have on Greyhawk or any other outstanding community here in the paradise that we call "home." Please don't hesitate to call our office, or to receive more information on Greyhawk Naples Homes as soon as more details are released, click on link below.