Greyhawk Naples Real Estate
Posted:
Greyhawk Naples Real Estate
Clubview Home Design
Among Greyhawk Naples real estate options is the Clubview home design. This single-family home accommodates more than 3,078 square-foot of living area. It comes with four to five bedrooms, three full bathrooms and two to three car garage. Interior nuances include coffered-ceilings in the family gathering room, optional zero-corner sliding glass doors and flex space which allows for a home office or hobby room. The Clubview home design is priced starting at $557,990. Like other Greyhawk Naples real estate choices, the Clubview can be constructed in varying elevations or customized to include a range of decorative options.
Clubview Floor Plan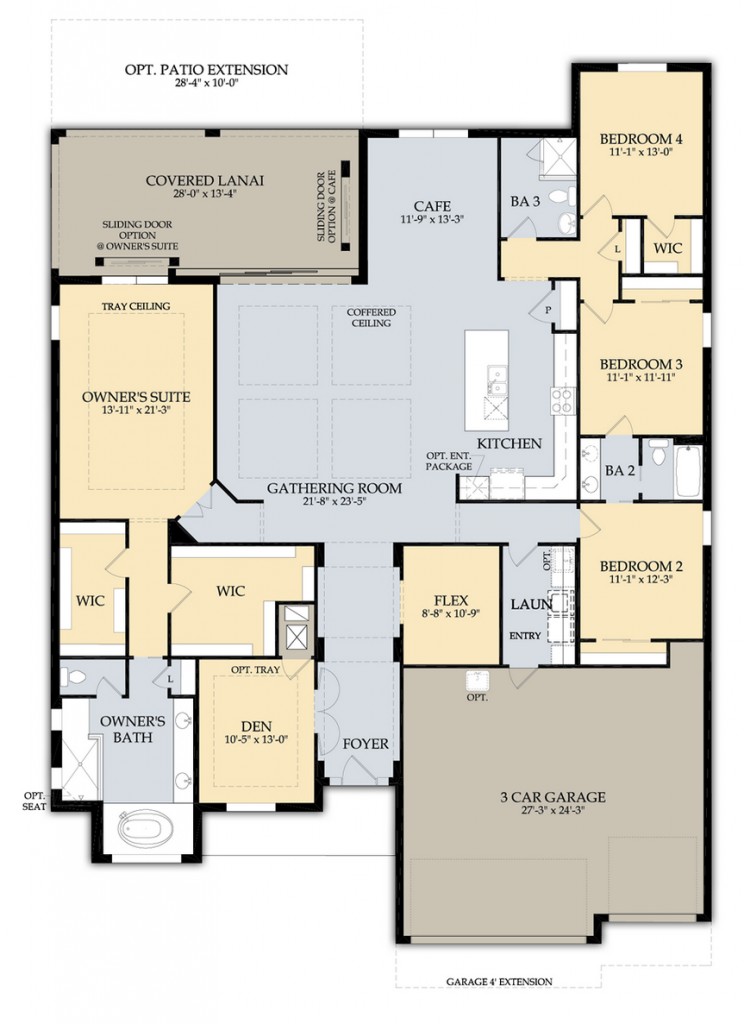 Click Here to Learn About Other Great Neighborhoods in Naples